What to expect from ACCUMEDIC's ultrasounds?
Accumedic Diagnostics provides Ultrasound Services throughout the United States. Our sonographers are credentialed in General, Vascular, and Endocardiography examinations by the American Registry of Diagnostic Medical Sonographers (ARDMS) and Cardiovascular Credentialing International (CCI). All Accumedic Diagnostics Sonographers are employees of Accumedic Diagnostics, and our customers receive professional and compassionate attention to their patients from qualified sonographers.
ACCUMEDIC's ultrasounds
We provide ultrasound services all over the United States. Our ultrasound machinery is up-to-date, versatile, and conveniently portable. Our team of sonographers is highly trained personnel who carry out accurate and swift ultrasound diagnosis. We provide full-body ultrasound services, colored imaging results, and the employment of digital ultrasound machinery. The results are out and delivered to the patient within 24 hours. Our sonographers will instruct you of the necessary preparations needed to be taken before the ultrasound takes place. In most cases, our medical experts would advise you not to eat or drink anything just before the process begins. You would also be provided and asked to wear a clinical gown. Ultrasounds are generally recommended to diagnose internal pains, infections, and swelling. Ultrasounds are also performed on pregnant women to examine the baby – without injecting any kind of harm to them.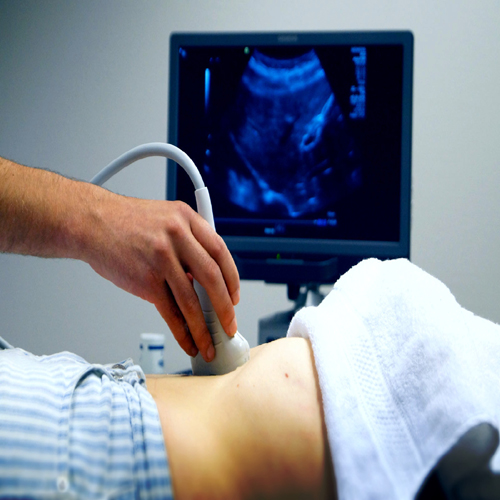 EKG and Holter Monitoring
Accumedic Diagnostics portable imaging vans are outfitted with a top notch advanced EKG recording units. The sum total of what technologists have been prepared to perform nearby electrocardiogram tests. Composed outcomes are given to the professional at the hour of the examination.
EKG units give electronic understanding at the hour of study
All EKG results are checked on by a cardiologist and results are posted safely on the web
A full help 12-lead electrocardiogram study is given in the patient's room. The following is accommodated the alluding doctor's survey
For Holter observing administrations, an Accumedic Diagnostics technologist will interface the patient to the screen. The Holter gadget stays set up with the patient for 24 hours of consistent account. Our technologist restores the following day to evacuate the screen and forward the tape to a board-affirmed cardiologist for checking and translation
Broadened Recording of 24, 48 and 72 hours
Occasion Button permits occupant to stamp time of scene with a continuous clock