AccuMedic
Diagnostics
We are the leaders in mobile Diagnostic services and we take pride in the service we bring to our clients through modern technology. We go wherever you are! 
WHAT DO WE DO?

AccuMedic is a prominent mobile diagnostics company that provides clinical and laboratory services to patients. Our staff consists of experienced medical professionals who have been providing top class imaging, laboratory, and nurse practitioner services. We have access to advanced machinery and equipment that engenders accurate and high volume analysis within a short period.
Our Services
Accumedic Diagnostics is reliably along the edge of our clients and their patients. Consistently, we work inside offices and homes, close by care staff, performing basic symptomatic methods. Like our clients, we are focused on the patient's pride and regard, while giving the best demonstrative consideration for our patients.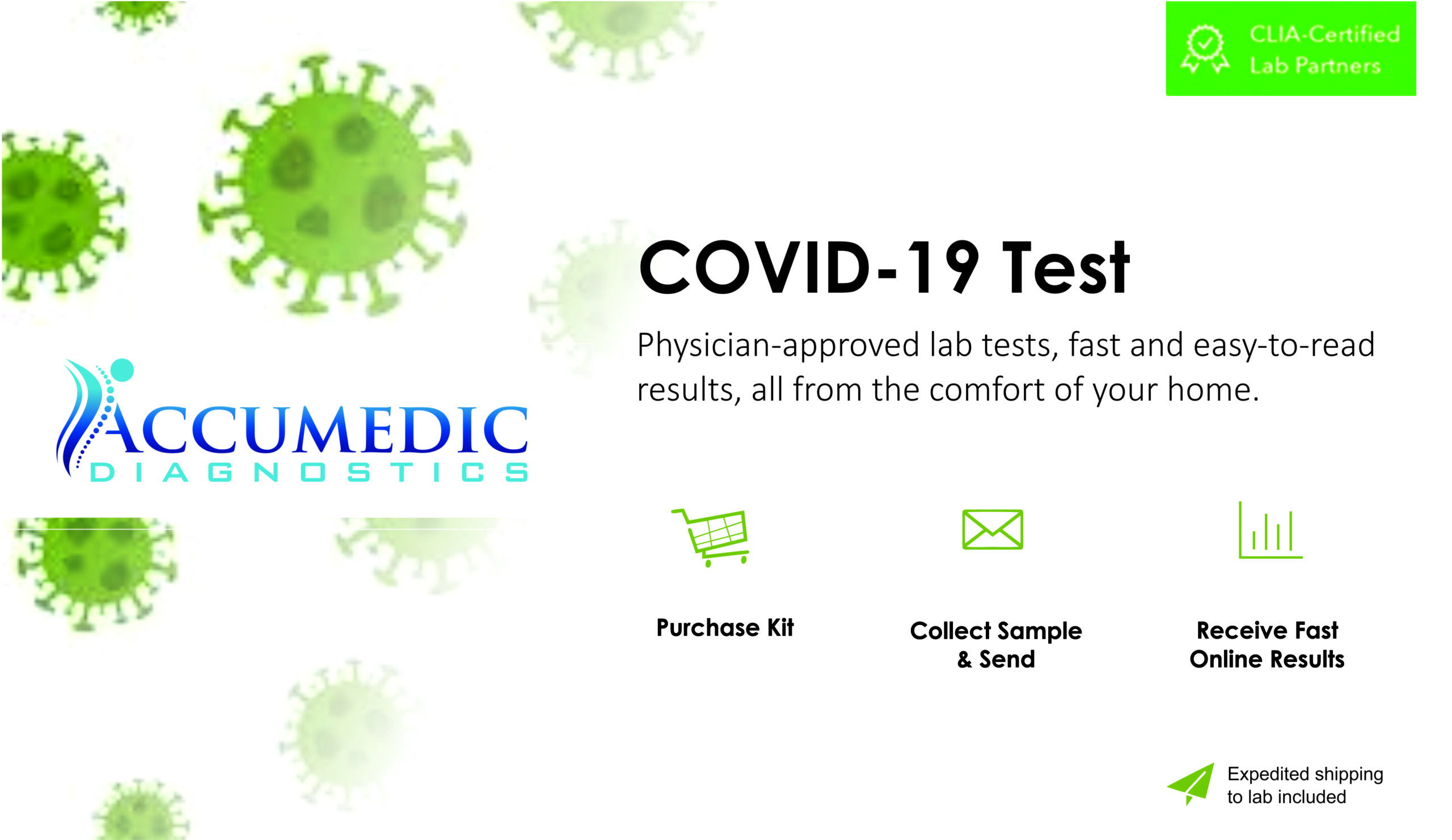 Available now, COVID-19 test for hospitals and healthcare providers
Protecting frontline healthcare providers is critical to stopping the spread of COVID-19. Today, we are offering our initial test supply to healthcare companies with workers on the frontlines in an effort to get them the resources they need.
HOW WE DO IT?

Our experienced medical experts, along with their trained crew members, are readily available to provide diagnostic solutions no matter where you are located. With AccuMedic on board, you no longer need to make repetitive trips to medical labs to get your symptoms diagnosed. All you need to do is book the service with us that you urgently require and wait for a group of a highly skilled team to ring your doorbell. In addition to that, we also provide our patients with the facility of receiving their diagnostic reports in a matter of 3-7 business days. You can also access the soft copy through our website portal by logging into your already existing account.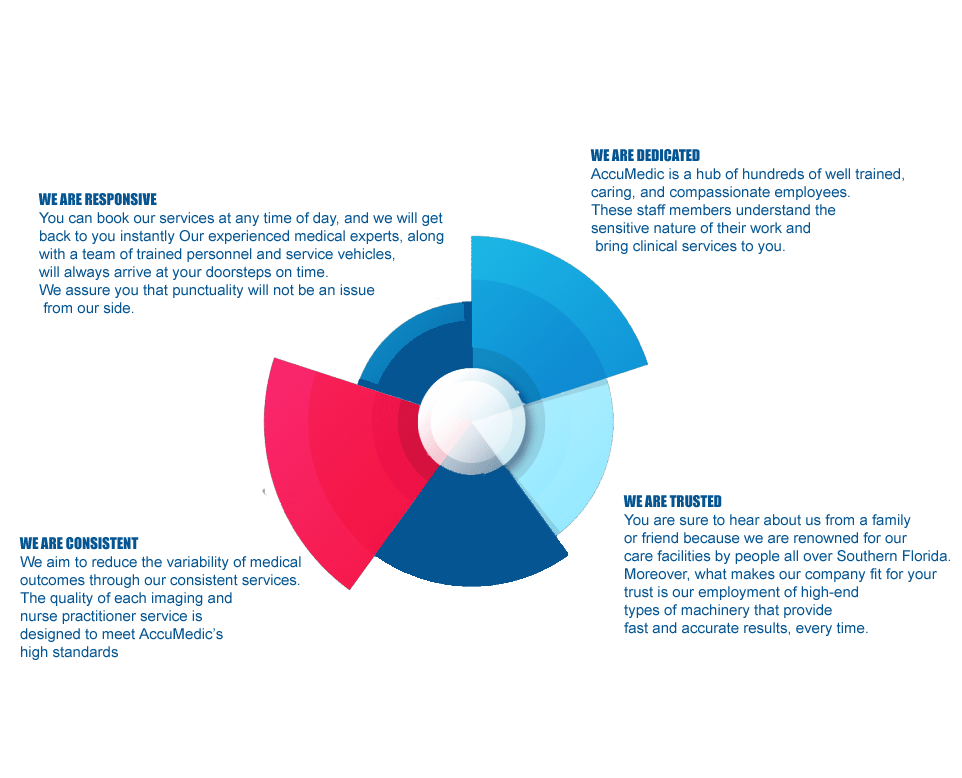 WHY YOU SHOULD CHOOSE US IN THE FIRST PLACE
Surviving in a mobile diagnostic market is not a piece of cake. There are many issues related to covering expenses, finding adequate equipment, and recruiting staff members to rely on. AccuMedic has been fortunate enough to be able to get through all of it and successfully build its name.
WHAT MAKES ACCUMEDIC DIFFERENT FROM OTHERS?

To stand out in the post-acute care market, we believe it is imperative to keep track of technological inventions and the latest research. Because the domain of clinical and laboratory services evolves at a rapid pace. Therefore to stay a step ahead of other diagnostic service providers, we make sure to train and educate our staff accordingly. Even though our services are backed by leading-edge equipment, our quick-witted engineers are swift in catching up with the latest innovations of medical-technology.
Email Us
Info@accumedicDiagnostics.com
Our Location
1000 East Atlantic Blvd Suite 203D Pompano Beach, FL 33060