What to expect from ACCUMEDIC's PFT Pulmonary Function Test?
These tests diagnose how well your lungs work. Including how well the patient can breathe, and how effectively they allow the passage of oxygen to your overall body parts. They are also called lung function tests. Your doctor will recommend you to get a PFT done to determine the quality of your lungs.
With our advanced and high approach Pulmonary Function Test, we can help diagnose the following: asthma, allergies, respiratory infections, pulmonary tumors, and lung cancer. The necessary precautions that the team of professionals will recommend you before undergoing the test may include wearing loose fitted clothes, not eating to your full, and restricting the consumption of any pain medications.
The results will require 5-9 working days to be retrieved and provided to you.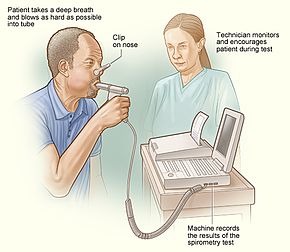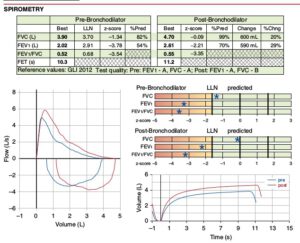 3 SIMPLE WAYS YOU CAN REACH OUT TO US

The brains behind ACCUMEDIC have purposely kept it simple. So people can easily book our services and schedule appointments without any problem.
Step 1
All you need to do is click on the link mobile number, and  This will not only keep a record of all your appointments and services in place, but it will also be super helpful in retrieving diagnostic reports.
Step 2
Our representative will schedule the timing where you can directly visit or else he will fix the timing for representative to visit and  assist your.
Step 3
Once representative or you have selected the services, you will have to fill in a medical form. This step is mandatory. From the patient's social security number to their home address and medical history – this form will give our team a piece of detailed information about you.