ACCUMEDIC's Laboratory Services
What to expect from ACCUMEDIC's Laboratory Services?
All over the world, laboratory services are provided to gain maximum profit. The quality of tested results are less than satisfactory, and the process of finally getting the results in your hand is also tiresome. However, the laboratory services at ACCUMEDIC aim towards eliminating both these problems.
Our laboratory services are accurate and provide results promptly. Our lab partners are located at many locations around the United States, so the services are provided to patients everywhere, with maximum ease. We are proud to acknowledge that we provide laboratory services to a massive chunk of the population every month. Our clinical partner laboratory scientists and staff members have access to the latest technology and equipment that ensure the completion of thousands of lab tests every day.
We provide lab tests for determining blood count, urinalysis, cholesterol, hemoglobin, spinal fluid, liver functioning, immunity, genetic, and allergies.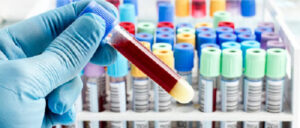 HOW does IT work?
The patient's request for a laboratory test is received through our customer EMR integration, a phone call to AccuMedic's ordering line, or through our online portal. A phlebotomist is dispatched to their location and collects specimens as per the requirement of the order. Our clinical laboratory scientists test the samples, and the results are sent on the promised time.
Our phlebotomists and laboratory scientists are national certificates or license holders. Before being able to perform any practical laboratory tests, they undergo numerous sessions of serious and hands-on training sessions by the best experts. Moreover, all our phlebotomists and clinical laboratory scientists undergo a series of security checks that must all be passed to be accepted for lab services. These include necessary background checks, drug tests, and a mandatory decent driving record.
Opening Time
Mon- Sat 8AM-6PM
3 SIMPLE WAYS YOU CAN REACH OUT TO US

The brains behind ACCUMEDIC have purposely kept it simple. So people can easily book our services and schedule appointments without any problem.
Step 1
All you need to do is click on the link mobile number, and  This will not only keep a record of all your appointments and services in place, but it will also be super helpful in retrieving diagnostic reports.
Step 2
Our representative will schedule the timing where you can directly visit or else he will fix the timing for representative to visit and  assist your.
Step 3
Once representative or you have selected the services, you will have to fill in a medical form. This step is mandatory. From the patient's social security number to their home address and medical history – this form will give our team a piece of detailed information about you.